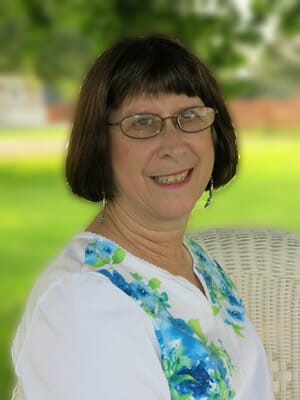 I'm an ordinary woman who has watched a powerful God do awesome things. I live in the farmland of Western Illinois and I'm married to a minister of a smallish church. We own an aging Welsh Corgi who thinks she's boss. I have the privilege of being mom to two grown and gone awesome daughters who are using their God given gifts to make a difference in their corner of the world. I love cooking, Corgis (did I already say that?), knitting, reading, history, reading about history, and of course, writing, especially writing about God's place in history. I love to share how God does great things through ordinary people and I love connecting with my Christian sisters to hear how God is transforming their lives and using them to extend God's grace to those around them.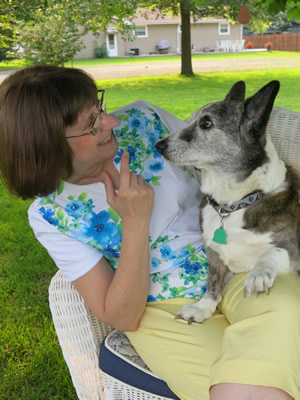 Once in a while on my blog, you'll catch a reference to my visual impairment. Blind at birth, I had eight childhood surgeries and one surgery as an adult. I describe my visual limitation as living in a ten foot bubble. Contrary to any rumors, I don't drive. At least no one accepts my offers to drive.
I'm so humbled at all the good gifts God has given me, the very full life He has granted me, and the many ways He chooses to use me in His Kingdom work in spite of and through my limitations. I'm compelled to share His great love and generosity with others; if He has enabled me to overcome, He can do the same for you.