My awesome friend and web designer, Theresa Wagar, kicks off the Grace on Parade recipe blog with her recipe for Homemade Basil Pesto.  (I've always wanted to know how to make pesto.  Thanks, Theresa!)
With the cool rains and abundant sunshine this summer, my basil plants are over running their beds!  Here's a healthy and yummy solution to use up some of the excess basil in your garden.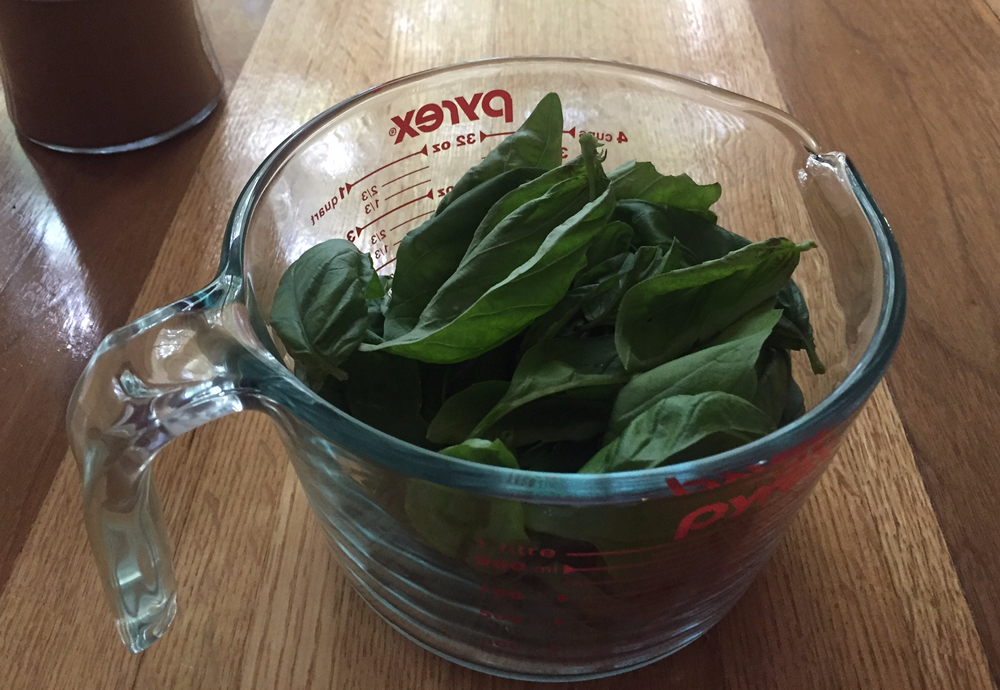 Basil Pesto can be added to so many dishes.  It goes quickly in our house.  Add it as a spread to bread or toast.  Add it to spaghetti or any pasta dish.  We especially like it spread on top of grilled chicken.   How do you use this delicious fresh addition to your cooking?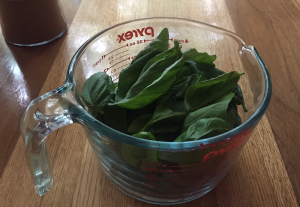 Print
Homemade Basil Pesto
Yield 1 cup
Full of fresh from the garden ingredients, Homemade Basil Pesto is an excellent addition to your summer reciptes
Ingredients
4 cups fresh basil leaves, removed from stems
1/4 cup pine nuts
2-3 cloves of garlic
1/2 cup Parmesan cheese (use high quality fresh cheese instead of processed grated cheese)
1/4 tsp salt
1/4 tsp ground black pepper
1/4 cup good quality extra virgin olive oil
Instructions
Place all ingredients except olive oil into a food processor.
Pulse ingredients on low until everything is starting to get the proper consistency.
Pour in the olive oil SLOWLY. It's important that this is done slowly since olive oil can become bitter and emulsify if processed too quickly.
Once processed remove from the processor and put into a glass storage container such as a jar.
Add a splash of lemon juice and stir.
Do a taste test and add a little more salt and pepper if needed.
This should keep in the fridge for about a week but you can also put it in the freezer and it should be good for a couple months.
Courses Appetizer
Cuisine Italian