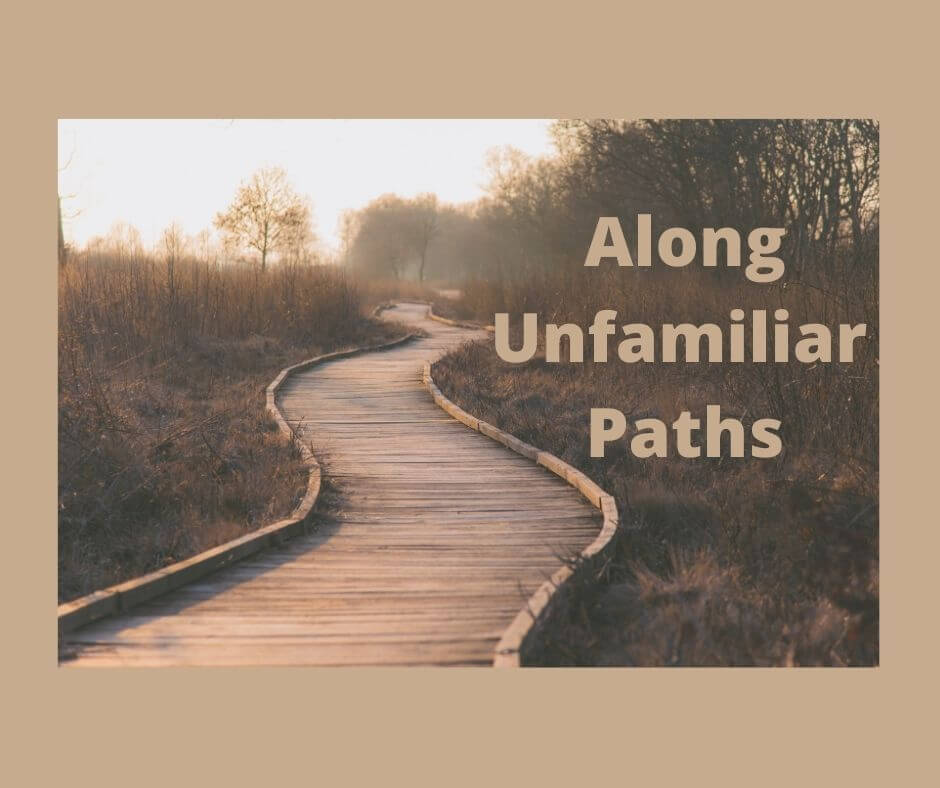 "I will lead the blind by ways they have not known, along unfamiliar paths I will guide them; I will turn the darkness into light before them and make the rough places smooth. These are the things I will do; I will not forsake them."

Isaiah 42:16 NIV
I totally get what Isaiah meant about unfamiliar paths.
In my younger, more foolish days, I loved to tell what I dubbed a "Helen Keller" joke. Here it is:
Q: How did Helen Keller's parents punish her?
A: By rearranging the furniture.
I thought it was funny. My mother thought it was cruel. Well, yes, but you have to have a vision issue to fully appreciate the humor. I thought it was funny because it is so so true.
Acquaintances often commented that I functioned quite well as a legally blind person. They were shocked when I told them just how bad my vision was. I did do fine—as long as I was in familiar settings. If I got dumped into the unfamiliar or if my environment changed, obscuring what I already struggled to see, I was suddenly plunged into helplessness. That meant I had to ask for help. And people were surprised because they thought I was so self-sufficient.
(Was legally blind? Read my story here of how I gained new eyesight in midlife.)
I coped by memorizing my environment like a map. I depended on certain things always being in the same place. The salt is in the upper cupboard to the right of the stove, bottom shelf, left hand side. My hand reaches for it without my brain or my eyes needing to engage. The worst kindness would be to clean my house and put my clutter away for me. Don't touch a thing! I need to remember where things are.
[Read more…]