You prayed for me; God delivered.
"God is our refuge and strength; an ever-present help in trouble." – Psalm 46:1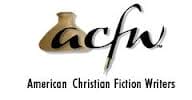 How was the writer's conference you attended Karen? It was wonderful!
What made it wonderful? How did the Lord answer your prayers for me?
I had a fantastic visit with my cousin the first night. Lisa, who works for Wycliffe Bible Translators, lives in the Dallas area. I needed a place to land the first night so I was very thankful to learn Lisa lived about a half hour from the airport and had a flexible schedule for the few hours I also had available. How very special to share with each other, not only as adult relatives but as ministry workers. We ended our time by praying together. How often have you prayed with extended family members? I don't do it way often enough and I highly recommend it.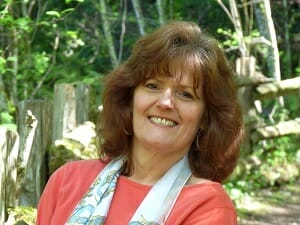 People encounters were fantastic. I made new friends and caught up with old ones. My roommate, Kate Breslin, author of "For Such A Time" and "Not By Sight" was such an encouragement. As a published author, Kate gave me wise counsel about where I am in my writing and what the picture looks like in the future. Her best words to me were, "God has more for you to do." It was so special to celebrate Kate's Carol Award for best debut novel. The author behind the book is one of the best as well.
My continuing education class on "Writing on the Wild Side" with Alan Arnold was the soul food I craved. Alan was also a source of personal encouragement. I look forward to sharing more in another blog about some of the lessons I learned because I think they apply to all of us, not just writers.
I had paid for a personal critique from a published author. Kathleen Y'arbo Turner was especially complementary of my latest novel and coached and prepped me for my editor interviews.
Two out of three editors asked that my agent send my book proposal and sample chapters. One asked for the entire manuscript. Since the content of my latest novel is slightly edgy, all three editors asked some hard questions. I froze on the first appointment but warmed up sufficiently by the third appointment, which by the way, was an impromptu, unexpected meeting—definitely one of those that God arranged. God is the BEST advance team, PR and personal assistant. He goes before me, planning my day, arranging who I need to see, having me run into just the right people.
One of my most memorable moments? As I mentioned, I froze on one appointment. The next morning, I attended a workshop where the presenters gave away door prizes. One question was
which of us had experienced a bad editor appointment. I dramatically told the story of what happened the day before; how I opened my mouth and nothing came out! I got the prize for the best bad editor appointment story and got two free books for my efforts. I would say that was making lemon pie out of sour lemons!
The book proposals have winged their way to those who asked for them and now we wait, and now we pray. Would you please pray that God would find a home for my book and that He would continue to lead me?
Meanwhile, on to the next project—or projects. A national magazine has asked me to write two articles, I'm working on yet another novel, and a publishing company has shown interest in a project I floated by them. It's too soon to reveal what that is all about, but I would appreciate your partnership in prayer. Pray:
That I stay focused, that God protect me from distractions.
That God give me wisdom in writing what I need to write.
That God give strength to my weak eyes to handle the hours at the computer.
That the Lord bless the work of my hands and use my work to further His Kingdom in the way He best sees.
Have a great day! God loves you so much.