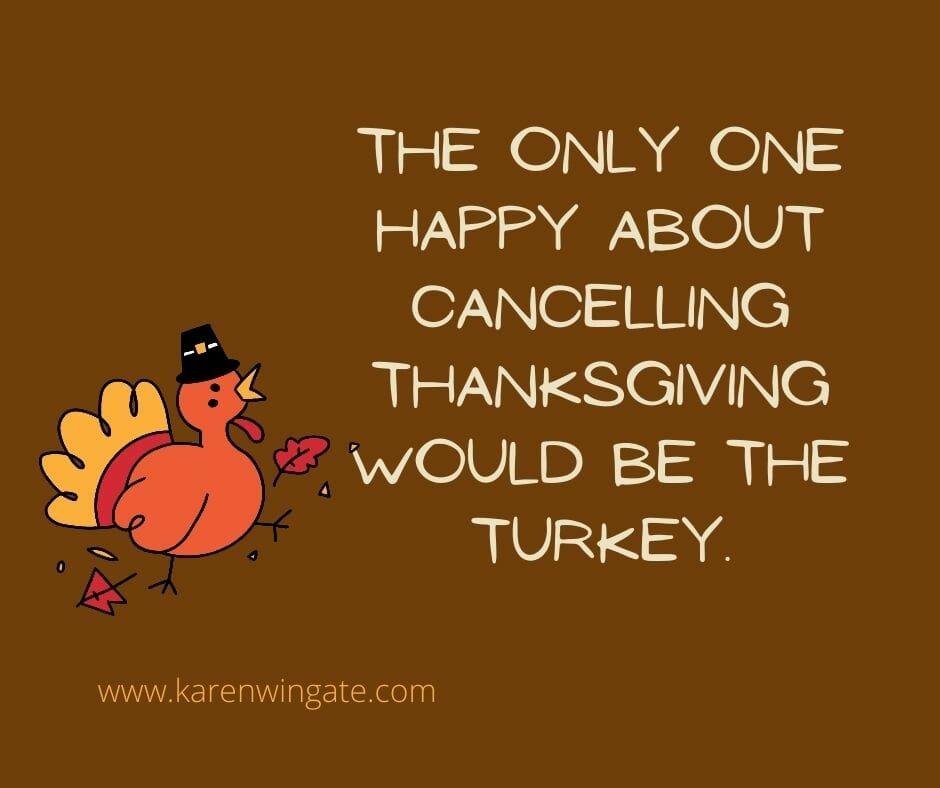 Don't you dare think you have to cancel Thanksgiving!
Yes, I know COVID cases are higher than ever. I know CDC and statewide guidelines are discouraging travel and gathering of extended family. Macy's Parade isn't happening this year. I don't follow football, so I don't know the score there. For crying out loud, Walmart isn't even going to be open for pre-Christmas sales! How ever will we survive? Should we just cancel Thanksgiving and hope for a better year next year?
Not a chance! Just because it's necessary to minimize the things we always do for Thanksgiving is no reason to cancel this very important holiday.
[Read more…]