Today, I saw my husband's medication.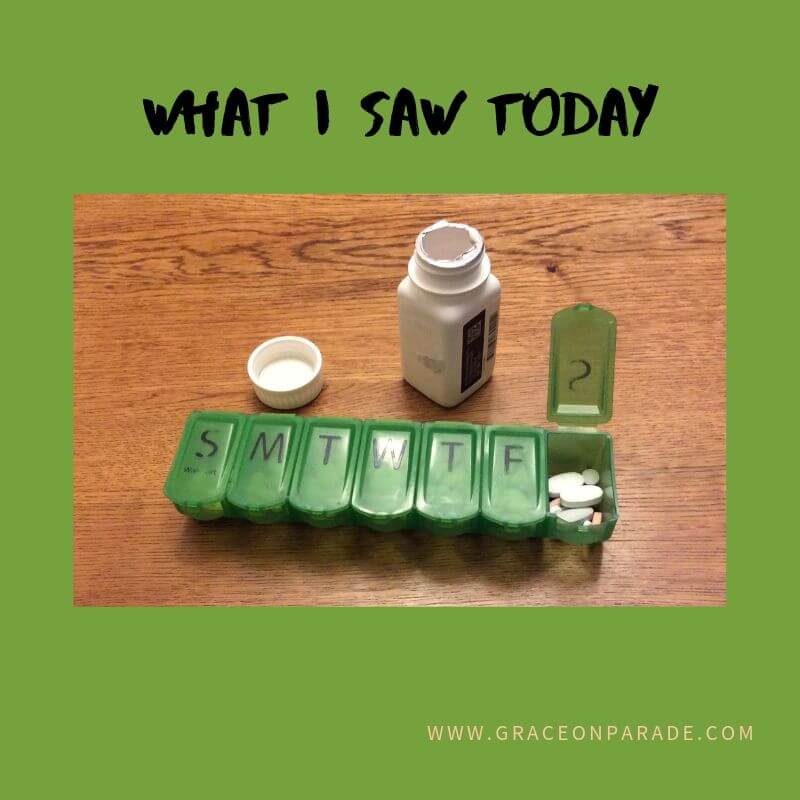 That may seem like such a small ordinary thing to be able to see. But I am so grateful.
In any marriage, a couple learns to divide up household chores depending on expertise and availability – who has the time and who has the know-how. In our marriage, my husband Jack gets to mow the lawn and take care of the finances. Among other tasks, I get to organize what we call his Pill-Minder. My fingers are much smaller and more dexterous, and I have a better sense of detail than he does. In spite of my visual limitation, we find it easier for me to mind the Pill-Minder.
Why do pills have to come in so many colors and shapes?