What clothes should I wear for Sunday morning worship?
Proper choice of clothes for Sunday morning church is an age old controversy. I've heard it so many times. For the ladies: dress or pants? Jewelry or no jewelry? And for the guys: suit and tie or not?
Arguments, good-sounding arguments with biblical backdrops, rage on both sides. We want visitors to feel comfortable so it's best to dress down. We want to look our best for God; after all, doesn't He deserve it?
Is that last statement—we ought to look our best for God—anywhere in the Bible?
In the first place, it's all too easy to judge between what I consider "best" and what another might consider best. We're in deep trouble when we start to impose our "best" on others. I still inwardly cringe when I recall the time I heard an older woman scold a visitor for wearing a t-shirt and jeans Sunday morning. Jason had just been released from prison. He and his girlfriend were trying to put their lives back together, albeit in small steps. After much counseling and reassurances from my husband and me that he would be accepted at our church, he slunk into the building through the side door one Sunday morning. Then the bombshell dropped.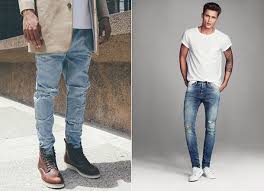 "If you can't wear anything better than that, you might as well not come."
He never came back.
Okay, granted, remarking on someone else's clothing is not a smart thing to do. I'm responsible for myself. Others can make their choices but I must look my best for God. Right?
What does the Bible say?
Two verses come to mind. For starters, look at 1 Peter 3:3,4
Your beauty should not come from outward adornment, such as elaborate hairstyles and the wearing of gold jewelry or fine clothes. Rather, it should be that of your inner self, the unfading beauty of a gentle and quiet spirit, which is of great worth in God's sight.
Granted, these verses aren't talking about Sunday morning worship attire and they're directed at women. Here's what I get from these verses. Keep it modest. Don't stand out. Don't depend on your outer appearance to define who you are.
Those are good guidelines to keep in mind when we prepare to join believers for worship. Will my choice of clothing draw attention to me? That could be true at either end of the clothing spectrum—from a $100 dress to intentionally ragged jeans. My defiance to wear "anything I want" could be as distracting as my determination to maintain tradition by wearing my best dress.
I like what a farmer said about this issue in Sunday School a few weeks back. Best is what best fits the occasion. Farmers wear overalls and jeans for a good reason; it fits their job. A kindergarten Sunday School teacher is best-dressed in pants. Have you ever tried crawling under a kid-sized table to retrieve a pencil while wearing a pencil thin, above-your-knees skirt? Not smart. Been there, done that, wear the blush of embarrassment to prove it. In the 90's my husband and I used to use Weather Channel personal as our model of how to dress. My husband is a minister. He is a professional. He was perceived as a professional where we lived at that time. He dressed to fit the situation.
Someone once told me, When we walk into a room, our presence should say, "There you are." not, "Here I am." What we wear can detract from that "There you are" mentality.
Scripture goes a step further. Look at Colossians 3:12-14:
 Therefore, as God's chosen people, holy and dearly loved, clothe yourselves with compassion, kindness, humility, gentleness and patience.  Bear with each other and forgive one another if any of you has a grievance against someone. Forgive as the Lord forgave you. And over all these virtues put on love, which binds them all together in perfect unity.
Here are six pieces of clothes Paul wants us to drape over our inner character:
Compassion – Caring about the needs of others
Kindness – goodness motivated by compassion, not based on what people deserve but on what they need.
Humility – putting others before ourselves
Gentleness – minimizing the weakness of others and withholding harsh judgement
Patience – Willingness to put up with the inconvenience of others' shortcomings.
Love – intentional good will toward others
Now, imagine this scene with me. How would your church service be different if even a few people in your church intentionally put more thought into clothing themselves with these biblical characteristics rather than on what outer clothing they wore? What if they came to church internally programmed to put the needs and interests of other people first, if they walked in the door with a "There you are" attitude?
I have a feeling your church would experience a revival. A radical spurt of growth.
You want to look your best for God? Clothe yourself with His character. Put more thought and time into preparation to look your best spiritually than physically. Let people see not your gold jewelry but His grace. His compassion, not your clothing.
After all, Scripture says many times in many ways, that God looks not on the outward appearance, but on the heart.
What will you choose to wear next Sunday?