Creation prompts us to believe in the Resurrection of Jesus.
I LOVE this time of year. Spring is popping out all over the place.
I discovered this new flower – a jonquil or daffodil?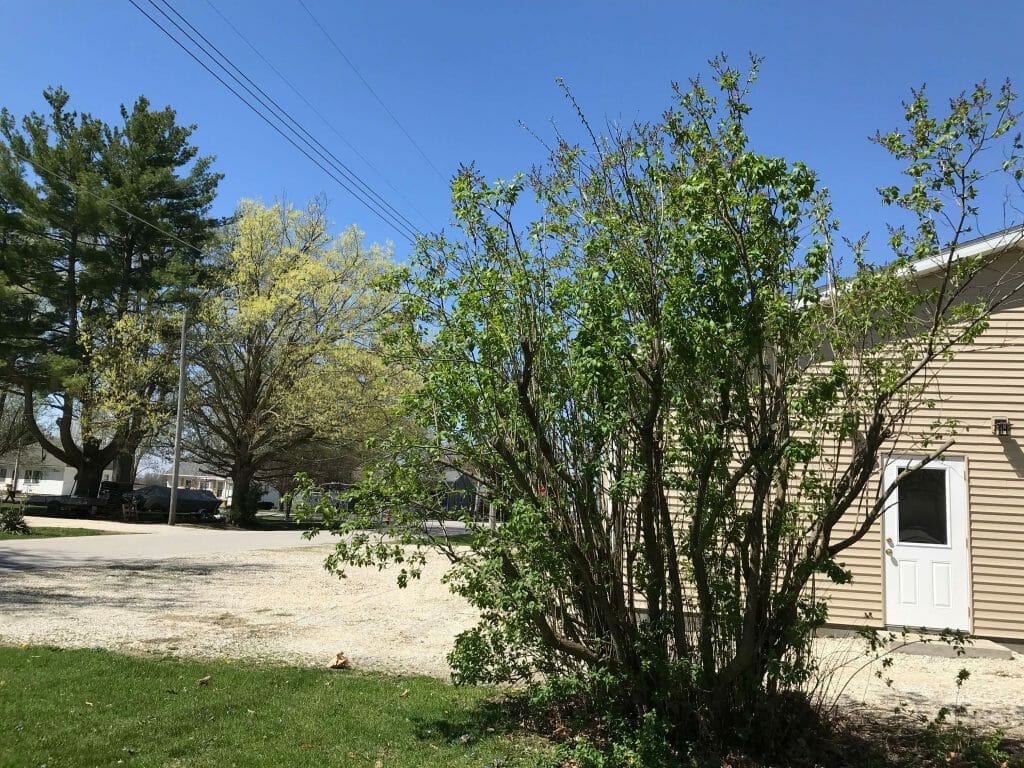 I thought I'd killed my lilac tree last year. But the leaves herald the coming of sweet-smelling blooms. By Mother's Day perhaps?
My redbud tree popped into bloom Easter morning. Perfect timing!
Was it perfect timing? Did God intend to place Jesus' resurrection in the Spring when creation shouts of new life? Or was that just happenstance?
I believe there's a reason why Jesus died and rose again during the springtime.
Oh yes, I know about the connection with Passover. Jesus had to die at the same time as Passover, so that the Jews would make the connection that Jesus is the ultimate sacrificial Lamb. Okay, why then is Passover during the Spring? I'm wondering if from the beginning of time, God planned that spring would coincide with the best event that ever happened in history.
I know many people connect Easter with new life. Those who don't claim faith in Christ or who have a passing familiarity with Christianity, like to talk about spring as a season of renewal or new life. It's more blatant than that. I believe there is a direct connection between the glories of Spring and the glorious Resurrection of Christ.
Here's why I call signs of Spring Creation prompts.
The more I observe Creation, the more I'm aware of a very intentional, exacting, and detailed plan for its design. God's creation may be lavish but it is not haphazard. Everywhere I look, I see purpose and intentionality. It would fit the overall nature of creational design for God to plan that His Son come back to life in the springtime instead of any old time of year.
In a recent workshop at the Lamoine Christian Service Camp Senior Saints retreat, I spoke on the topic of what God wants us to see in creation. Here are 7 perspectives of viewing what God wants us to see in creation:
Purpose and Intentionality
Power
Artistry and variety
Evidence of a Divine Existence
Complexity and detail
Extravagance
Mystery and Invisibility
There's one more aspect God wants us to see in creation, perhaps the most important one of all. God wants us to see Him. He wants to use creation as a conduit to draw us from the temporal to the eternal.
Within His creation, God has life lessons that beckon us to do more than acknowledge His existence.
God invites us to come close to Him and learn of him.
The heavens declare the glory of God (Psalm 19:1). Oh yes, so much of the earth shouts that there is a God, that He is powerful, good, and loving. Several times, Scripture connects the dots for us to guide us into the idea of viewing God's creation as prompts.
God used the stars as a starting point for his promise to Abraham regarding the number of his descendants (Genesis 15:5).
Jesus used the lavish fields of flowers as an object lesson of God's watch-care over us (Matthew 6:28-30).
I loved working on the Guideposts project, the All God's Creatures devotional. The editors and a group of 30 writers caught this idea that God's creation, in this case, animals, can lead us to discover spiritual truths. (Follow this link to find out how you can get a copy of the All God's Creatures devotional. NOTE: This is NOT an affiliate link. It was a work for hire project and I've already been paid through the company and the books I sell on my own. I'm telling you about it because I'm excited about the spiritual lessons this devotional presents.)
In fact, God says so in so many words: the Creation portrays God's divine nature and invisible qualities. Isn't the Resurrection a huge indicator of God's grace, love and power? Wouldn't God want to use creation to point to such a display of His nature?
It stands to reason that the creation of spring would open the door for the world to peep into the realm of resurrection possibility.
Spring shouts that the dead can live again. The God who has the power to create a tree that comes back to life each spring certainly has the power to bring His Son back to life and give life to our mortal bodies at the end of life. Every year, Spring sends us an invitation—come worship the God who offers you life through His Son Jesus.
So, grab your athletic shoes and your sunglasses. Go out and enjoy this day even if Easter is past. As you see signs of Spring, let creation prompt you once again to whisper, sing, or shout. "Thank you, God, for Jesus. He is risen indeed!"
What part of creation reminds you most of Jesus' resurrection?