When a friend asked me to go with her to her autistic son's dental appointment, I knew I needed to go. I brought books with me to entertain her older son while the little boy had his teeth cleaned and checked, and brought gifts of Slinkys for both of them. When we first arrived at the dentist's office, I pulled the Slinkys from my bag and let the autistic boy manipulate his through my hands. As I waited in the outer room, I heard his screams and I cried—for him and for the memory of when I held a crying baby during a difficult exam.
I gently told a concerned father and his distressed daughter, "The boy you hear is autistic. He doesn't understand what is happening to him. When everything inside you is scrambled, you don't know how to react to your world. Going to the dentist won't be so bad for you."
The father's eyes lit with understanding. "I have a niece who is autistic." Then he quietly explained to his daughter in simple language what autism is and assured her that the experience of seeing the dentist would not be as frightening for her. "That little boy is out of his comfort zone."
After the check-up, the mom entrusted the boy to me while she took care of financial matters. I deep-massaged his cheek and temple and the fretful boy nestled against me. While Mom gave a report to Dad on her cell phone and maneuvered the van out of the parking lot, I reached my hand toward the car seat. The child put his foot in my hand and while I rubbed his arch, the high pitched whines subsided.
I am no miracle worker.
Two weeks ago, I could not have done, I would not have known to do any of this, even to know that a Slinky would be a good toy for a child with autism. If it had not been for reading Karla Akin's book, A Pair Of Miracles, I probably would not have even agreed to go. I'm glad I went and I'm glad I read a book that empowered me to be a team member of a family with a special needs child.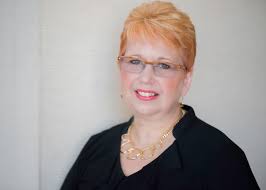 A Pair of Miracles: A Story of Autism, Faith, and Determined Parenting tells the story of how Karla and Eddy raised two adopted twin boys who both had autism in addition to other issues. It's the inspiring story of how two babies who bit, screamed, kicked, and showed no interest in toys, food, or potty training became kind-hearted, service-oriented, fully-functioning adults. It's a toolbox full of practical helps and spiritual truths. Karla shares her journey of educating, socially acclimating, and surviving two little boys whose nervous systems were scrambled by autism. Even though it is specifically about autism, the sections about partnering with God in parenting are alone worth the read. The appendices are a wealth of resources—everything from teaching strategies to appropriate toys to a Functional Skills Checklist. Karla even tells how to determine the difference between a tantrum and a meltdown.
Why read this book?
Why read this book if I am not a teacher or a parent of a child with autism? If the church community wants to minister to families with special needs children, we need to be informed, intentional, and equipped. We need to enter their lives and realize what they face on a daily basis. So few people understand the autism spectrum. Both Karla and my friend have been told they just need to try harder or they need to spend more time with their kids. No. Autism doesn't work that way. Autism changes all the rules. We can't effectively help any special needs child until we understand what they face.
I know for myself, I didn't know how to help. I was afraid of doing something wrong. I knew enough to be afraid—afraid of upsetting the child if I tried to touch him, anxious about how to communicate to a non-verbal child who also had hearing issues. I get that from other people when they finally talk to me about my vision problem. It isn't that people don't want to help the handicapped person; it's more that they don't know how and they don't want to do it wrong.
A Pair Of Miracles will give you the tools on how to be an effective helper that connects with the autistic child and his family. Believe me, any little effort on your part is greatly appreciated.
Karla targets mostly parents of autistic children. However, a chapter near the end tells how to integrate the family of an autistic child into the church community. She is the first person I've heard talk about an organized buddy system (PALS) for a special needs child in a church education program. It's a brilliant plan. If you have a family with a special needs child coming to your church, you need to read this chapter.
I'm convinced that God brought this book and this family into my life at the same time. I am deeply moved that I was able to be a part of their morning. It gave me an inside look at what this courageous family faces every day. And I'm convinced that, by the grace of God, they're going to make it. They're going to overcome. God will bless their lives richly through one very sweet little boy who challenges the rest of us to look at life from a different perspective.
If you know a family with an autistic child, I encourage you to pray for them. Offer to go with them to a restaurant or doctor's appointment. Finally, read A Pair Of Miracles. It will give you hope. It will empower you to empower them.
You can order a copy of A Pair of Miracles here.
For more on Karla's ministry and updates about her two boys, Isaac and Isaiah, check out her blog here.