Who would think that finding pennies on a sidewalk would turn a grumpy day into a joyful day?
That's what Tami Cox discovered en route to buy her husband a cup of sweet tea at a McDonald's. Refusing to budge from his perfect parking spot at a sports event, Troy asked Tami to walk to the nearby McDonald's because he was thirsty. Trying to be a cooperative wife, Tami complied. But inside she was not happy. She grumped to the Lord, but within her spirit she heard the Lord's voice say, "If you say you are my servant, you will serve everyone, including your husband." Head down, she continued toward the McDonalds, admitting she was feeling like an unwilling servant. Then she spotted a copper glint on the ground and reached down to retrieve a penny. Nearby were four more pennies.
The idea for Pennies From Heaven, her charitable organization, was born.
What if she picked up all the abandoned coins she saw laying on the ground, she mused.  How much could she collect? What could she do with that money? The thoughts that came forth turned Tami's mood to one of excitement.
The excitement multiplied as Tami and her best friend, April Hayes, learned to repurpose found money and recyclable materials as a way to raise funds for charitable causes.
They began to pray that the Lord would show them how they could use their found money. They heard of a family who had been in a car accident and who faced horrific medical bills. Tami and April counted up their money from their recycle haul and the found coins – $35. It doesn't sound like much but it was able to help pay for school lunches for the children in the family.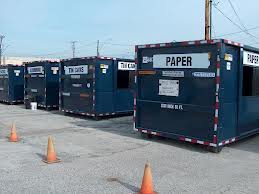 Tami started keeping a cup in her car for all found money. April became a crusader for anything recyclable, even claiming the aluminum foil off the catered food trays at the day care center where she worked. Others began hearing of their passion and donated their found money and earnings from recycled materials.  PFH members have found as much as $10 on the ground at one time and Tami's husband turned over a discarded automotive part for which they netted $500.
Now, 137 people are involved in the Pennies From Heaven ministry. One group started their own PFH chapter in Florida, raising money to buy a power washer for an elderly couple.
In 2013 alone, Pennies From Heaven raised $1700. Tami and April pray about where the Lord wants them to help. Most of their aid goes to children because of their line of work in the daycare industry. Sometimes opportunities come along unexpectedly – like the time Tami was at a training seminar and the speaker told of a need for pumpkin pies for a Thanksgiving community outreach. A quick phone call to April showed they had the money to cover the purchase of those pumpkin pies.
Tami is quick to deflect any praise for her efforts. "We are merely a funnel," she says. "Stuff comes to us and it goes right back out."
Pennies From Heaven is about the power of bending down – both physically and spiritually – then looking up as they depend on God to direct them to where that money is needed.
This ministry is such a beautiful example of what our God can do! Like the loaves and fishes by the Sea of Gallilee, our Lord takes the small stuff and multiplies it for His purposes. If you ever think you don't have the resources to help those in need, think again. Pray, then look down. Pick up the pennies, dimes, dollar bills that you see. Look around your home at your discarded items. What recyclable items can be turned into cash that can then help others?
I've heard often the example that Bill Gates is so rich, it would waste moments of earning power for him to stop to pick up a penny from the ground. That's given us a false sense that a penny isn't worth anything. Yet I think this example gives the wrong impression. I think Tami and April have the right idea.
Tami said it best:
Tami and April's ministry is based in the Greater Cincinnati area. If you would like to become a partner in the Pennies From Heaven ministry, click here and I'll pass on your request to the PFH team so you can start receiving their newsletter.
If you live elsewhere, start your own Pennies From Heaven ministry. All it takes is to look down then to look up.