By reading two Psalms a day and dividing Psalm 119 into seven chunks, you can have the entire book of Psalms read before Christmas.
Assignment for this week

: Read Psalms 1-12
Here are questions you can ask yourself whenever you read one of the Psalms.
1. What does this Psalm tell me about God's character?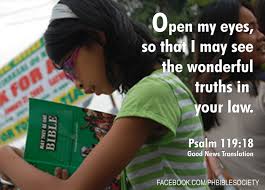 2. What does this Psalm tell me about God's interaction and relationship with people?
3. According to this Psalm, what can I talk to God about?
4. How is the writer of this Psalm authentic with God?
5. What reasons does this Psalm give me for honoring and obeying the God of the Bible?
6. Because of what I read today, how will I worship or obey God differently this week?
Each Monday, I'll post a study guide for a specific Psalm. We will continue this study for about twelve weeks so we won't cover all of the Psalms. But this will give you and those who might study with you a taste of how you can approach the Psalms on your own. Happy Discoveries!
Feedback: We'd love to hear what you are discovering! Share with us in the comments section here or on my Facebook Author page what new insights you gain from this study. See you next Monday with our first study question guide.