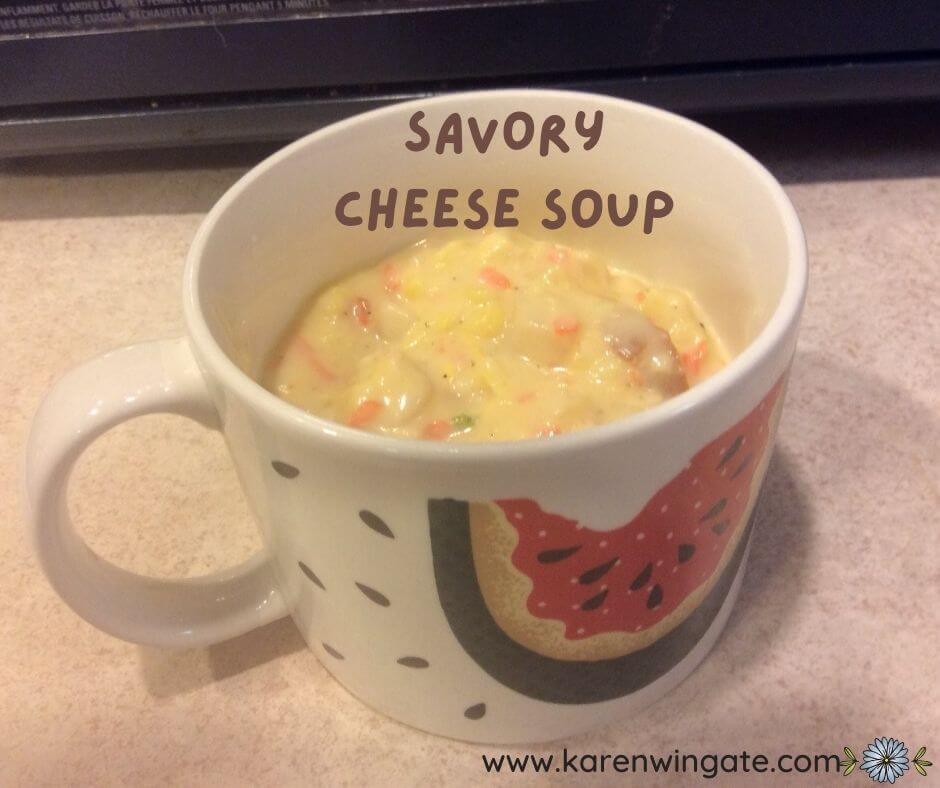 October feels like a soup month.
The evenings are cooler and the sun sets earlier. We're spending more time outside raking leaves, clearing the gardens, and taking advantage of late afternoon walks before the brutal force of winter keeps us indoors. A perfect time for homestyle soups, like Chicken Noodle, Minestrone, or this easy recipe for Cheese Soup.
October has become soup month for my church's Women's Fellowship. We had a great time this month. Kim Jackson who is a missionary liaison with Elder Orphan Care, a Romanian ministry that rescues homeless elderly off the streets was our guest speaker. We presented Kim with 250 cloth Kleenex packet holders for the Christmas boxes her missions group is preparing to give to the elderly folks in Romania.
I love what Kim said. She told how some people question why she doesn't work with the elderly in the United States. She explained that these were God's marching orders for her and who is she to argue with Him? Elder Orphan Care is a great ministry that in four years, has expanded from four rescued elderly people to several facilities with a total of 160 beds.
I dug out a recipe for Savory Cheese Soup I remember my mom making when I was still at home. Why I never made it for my family, I do not know. I decided to make it for our group of ladies and it turned out to be just as delicious as I remember it.
If you want to take a pot  to your next gathering, consider making it in a Crock Pot, like I did, I prepared it about two hours ahead, put it in my Crock Pot, then added the cheese one half hour before serving.
Savory Cheese Soup
A low cost, simple ingredient soup, perfect to take to a group's soup supper.
Ingredients
1

Tbsp

butter

1/4

cup

chopped onion

1/2

cup

water

1

cup

frozen corn

1/2

cup

shredded carrot

2

cups

milk

2

10.5 oz cans

cream of potato soup

3/4

cup

shredded cheddar cheese

2

slices

American cheese

1

cup

frozen chopped broccoli

1

link (6 oz)

smoked sausage, sliced
Instructions
Sauté onion in butter in a 3-quart saucepan. Add corn, carrot, broccoli, sausage, and water. Simmer together, covered, or 10 minutes

Stir in soup, milk, and cheeses. Heat, stirring constantly until cheese melts and serving temperature is reached. Do NOT allow soup to boil.
Notes
CROCK POT VARIATION: Before adding cheese, put in Crock Pot; heat on low 1 hour. Add the cheese ½ hour before serving.