Every day, my faith enters the Refiner's Fire.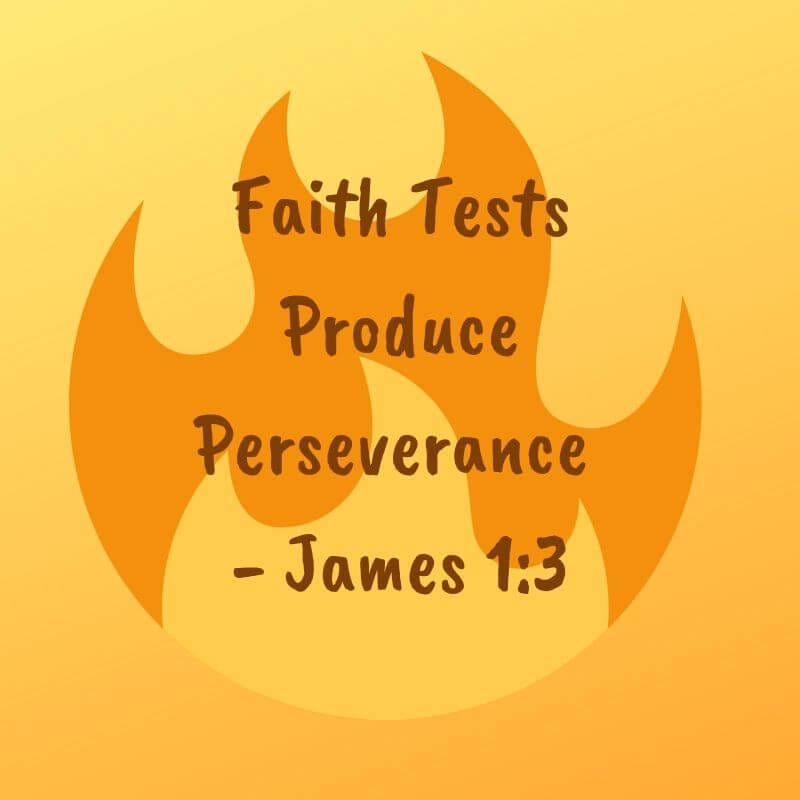 Sometimes I can smell the smoke and feel the heat as my Lord attempts to  mold me into the person He has always meant for me to be. Other times, I'm hardly aware my faith is under fire. Yet, when I approach my earthly life with an eternal perspective, I'm aware of my Father's loving effort to chisel me into His likeness. Like the tapping of hammer blows on softened sheets of silver, the effects of those laborious strokes slowly accumulate, building layer upon layer of tiny changes as each day marches into the past.
Questions From The Refiner's Fire
With each event, obstacle, interaction, and challenge, God stands off-center behind me, like a patient coach, and asks:
Will you trust me?
Will you show you believe I am who I say I am?
Are you planning to place your confidence in Me – or in people and things?
Will you admit you know me?
Are you going to act like I'm even here?
Do you want Me around?
Are you going to allow Me to help you?
Will you allow Me to be in charge?
God designs these test questions to check the purity of my faithfulness to Him. Do I really mean it when I say I believe in Him? Am I willing to validate my statement of faith with righteous living that honors and exalts Him?
My Personal Test
About ten years ago, I felt secure in my lifelong belief in Jesus. I believed in the existence of God and the sacrificial death of Christ. Wasn't that what being a Christian was all about? I thought my faith was rock solid. Then I hit the test of a daughter stranded halfway around the world in the worst high temperatures Moscow had ever suffered. To make it worse, the Russian city was surrounded by a semi-circle of peat moss fires, sending carbon monoxide readings into toxic levels. Did I really trust that God would take care of her as He promised in His Word?
I had not yet made the since . . . then connection that I find in Scripture. It goes something like this: If God created the world and Christ redeemed me from the clutches of sin, then there has to be some kind of response to that power and love. Acknowledgement is not enough. We have to actively demonstrate that we believe what God says.
The Faith/Trust Continuum
Paul's letters to the Romans, Ephesians and Colossians emphasize that connection. Each book spends half to two-thirds of the text espousing and explaining doctrine. Then comes a pivotal point that states: Since God has done this, then, if you believe, you will act like this. Paul's argument comes in little brush-stroke sized catch words like since and therefore.
"Since, then, you have been raised with Christ, set your hearts on things above, where Christ is, seated at the right hand of God." – Colossians 3:1
"Therefore, I urge you, brothers and sisters, in view of God's mercy, to offer your bodies as a living sacrifice, holy and pleasing to God—this is your true and proper worship." – Romans 12:1
"Follow God's example, therefore, as dearly loved children." – Ephesians 5:1
Belief in God must evolve into trust, active trust. Anything less is faking my faith.
So the big beginning-of-the-day question is this:
How will I document my faith in God today?
It's in the daily-living stuff:
If I trust God,
I won't grumble or worry.
I won't try to do life-moments by myself.
I'll ask for God's help, perspective, wisdom, and advice
I'll be patient, loving, and forgiving toward other people just as God has been to me.
Oh yes. Sometimes I'll fail. Other times God will allow harder challenges to check whether I can remain faithful and loving when the bar is raised. And then there are those times He'll allow success to help me assess the strength of my humility and servant heart.
The Emergence
When I emerge from the Refiner's Fire, drenched in sweat and smoke, scarred and cracked in places, but still intact, He'll wipe away the tears with the cloth of His comfort. It is then that the world will see a brighter image of Him reflected in me.
At the core, that's what I want most – for the world to see the imprint of Christ engraved upon my life.
How is God asking you to trust Him today?