While this blog is usually dedicated to sharing the stories and insights behind God's grace and how He has chosen to display His grace in the world through His creation and the lives of His followers, this week, I'd like to share with you about the other stories I'm writing.
I'm participating in a "blog hop" my agent, Linda Glaz started.  In addition to writing magazine articles, speaking and ministry in my local church, I am working on a quartet of historical fiction novels set in the hills of eastern Ohio.  Here's some factoids about my current novel: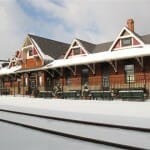 Title: Ties That Bind
Where did the idea come from? Before I moved to Illinois, my husband had a ministry in eastern Ohio.  I loved that area of the country.  The hills are just the right size and shape, the rivers and creeks are peaceful, and that part of our country is packed with historical events.  While I lived there, I heard so many little stories that I never learned in history books, local history that had tremendous impact on the bigger picture of our nation's history.
Genre: Historical fiction
What actors would play your character in a movie version? If you're talking fifteen years ago, Sandra Bullock has the right amount of sass for my main character, Gina Gallucci, but Emma Stone from the younger set of actresses would work too.  For my antagonist, Julia Roberts would be deliciously snippy.
Short Synopsis: Beautiful Gina Gallucci feels trapped by her mixed Irish-Italian heritage, her parents' constant clash over their Protestant and Catholic differences and her inability to escape the pimple-faced boys in the railroad dominated town of Dennison, Ohio.  When she starts working at the Salvation Army canteen that serves meals to the young servicemen on the way to the war front of World War Two, she senses a unity and belonging that she craves to have as her own. Is it possible to experience that acceptance on the streets of Dennison as well as at the old train depot that the servicemen have dubbed as Dreamville?
Agency Representation: Linda Glaz of Hartline Literary Agency.
How long did it take to write that first draft? Well, I'm still working on the first draft but I know where I'm going.  I'm at the half way point and Gina just hit a major change point. Now she has to figure how to be the new "her."
What other books in this genre compare? There are many WWII novels out there but few on the home front and none about the volunteer efforts of the canteens for the service men and women.
Any others in this genre? This is the second book in my series.  My first book, All Other Ground, takes place in 1937 when FDR's New Deal conservation projects forces a small town to move out of the flood plain created the dams constructed over Ohio River tributaries.  Sis and her community drag their feet on the move but the devastation of the 1937 Ohio River Flood proves too high a cost for the wait.  My ideas for the two other books in the series are set in the same river valley but from different time periods.
Who or what inspired the WIP?  A dear friend and her mother are the inspiration behind this story.  My friend was caught between the dueling religions of her parents and her mother worked at the Salvation Army canteen. There is an excellent museum housed in the old train depot in Dennison, Ohio out of which the canteen operated.
Anything to add? All of my stories carry the theme of God's grace.  Each character must determine whether they will try to earn their way into God's favor or accept His full and free grace.  It's a message that revolutionized my thinking and my behavior, and it's a message I want to share with others.
I'm so thankful for my writing buddies. Visit their websites next Wednesday to find how they are spreading the fragrance of God's grace through their writing efforts.
Gail: gailkittleson@blogspot.com
Davalynn Spencer: https://www.davalynnspencer.blogspot.com
Linda Moran: https://www.blogger.com/profile/18412043310205006255
Johnnie Alexander Donley: www.johnniedonley.com
Michelle Sutton: https://edgyinspirationalauthor.blogspot.com