Oh no! Did you just find another zucchini lurking in your garden?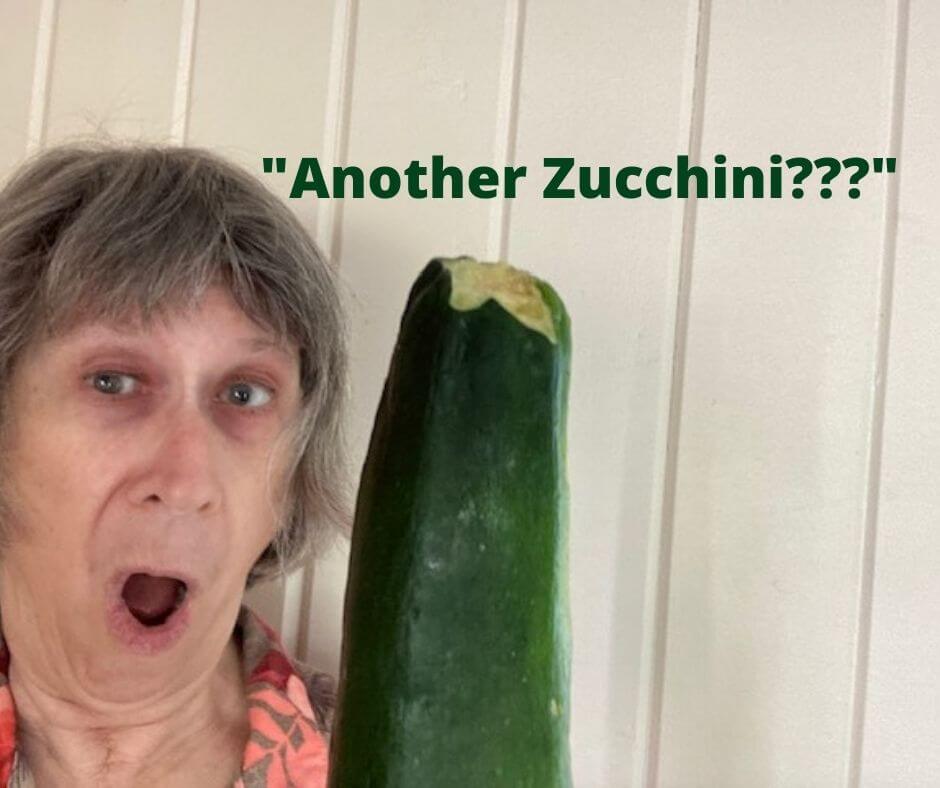 Every year, a table in our church Fellowship Hall has a varied display of garden produce, including zucchini, lots of zucchini. This prolific plant is, like Preacher Creature acerbically says, "the gift that keeps on giving." He doesn't like zucchini.
I take that back. He will tolerate zucchini, depending on how I fix it. And so I'm always on the lookout for new recipes. After all, I can only make so much zucchini bread. Have you ever noticed that zucchini bread really doesn't take that much zucchini?
Try this new recipe
Maybe that's the solution when you sheepishly say to your friends and neighbors, "Can you use another zucchini?" Sweeten the deal by offering them a way to prepare it. Better yet, be an eavesdropper. Do what a friend did for me. When she heard I'd been gifted with more summer squash, she quietly brought an old-time cookbook to the next church event to share with me. "It has some good squash recipes," she whispered behind her hand and then slipped away. Her thoughtfulness reminded me of a recipe I haven't made in a long time – Zucchini Santa Fe.
If you are having trouble knowing what to do with your extra produce, let me share my recipe for Zucchini Santa Fe with you. It's one of my favorites. Even Preach Creature likes it.
Recipes are made to share
I invite you to print out the recipe to share with someone else. You could even attach the paper with a rubber band around the zucchini you want to give away. It will become a double gift – the gift of produce and a way to fix it. Your recipient's deer in the headlight look will soften with relief and you'll feel good that you were able to bless someone else.
ZUCCHINI SANTA FE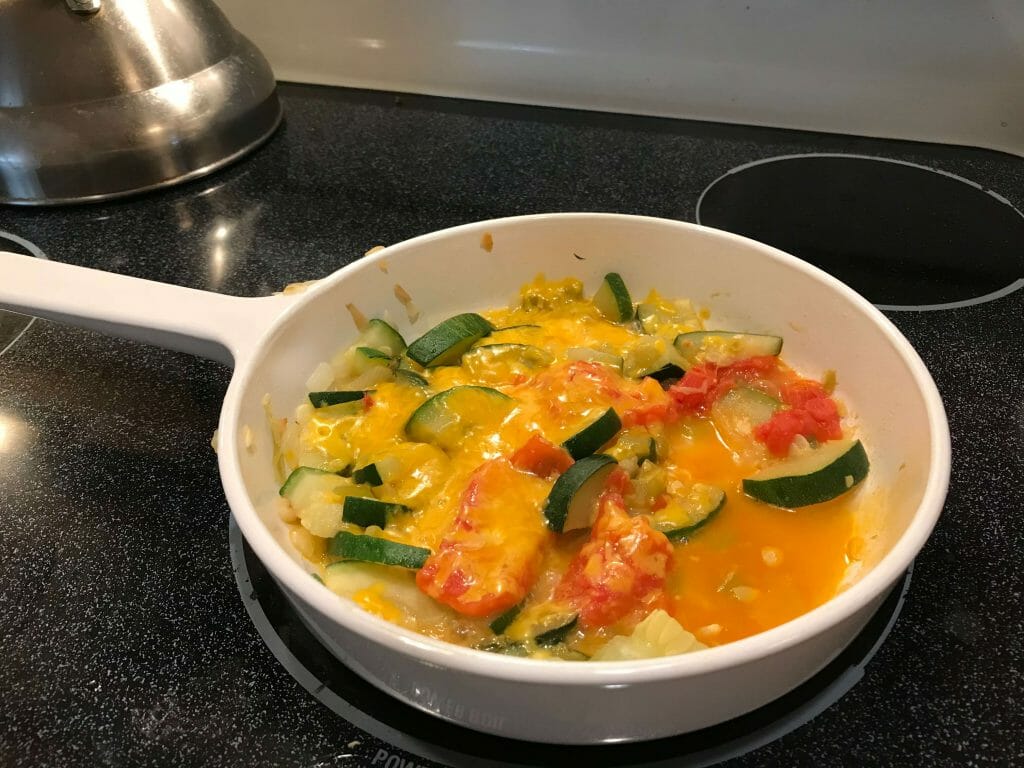 Ingredient amounts are approximate, easily adjustable to fit the number of servings you need.
1 Tbsp olive or vegetable oil
2 medium zucchini, sliced
½ cup chopped onion
1 small can green chilies, chopped
1 tomato, peeled and chopped
½ tsp salt
¼ tsp pepper
¼ tsp garlic power
½ cup Cheddar cheese, grated
Heat oil in skillet. Sauté zucchini till barely tender. Add onion; saute, stirring until onion softens. Add chillies, tomato, and seasonings. Cook till the tomato begins to wilt, stirring offen. Remove from heat. Sprinkle cheese over zucchini. Cover with skillet lid until the cheese melts.