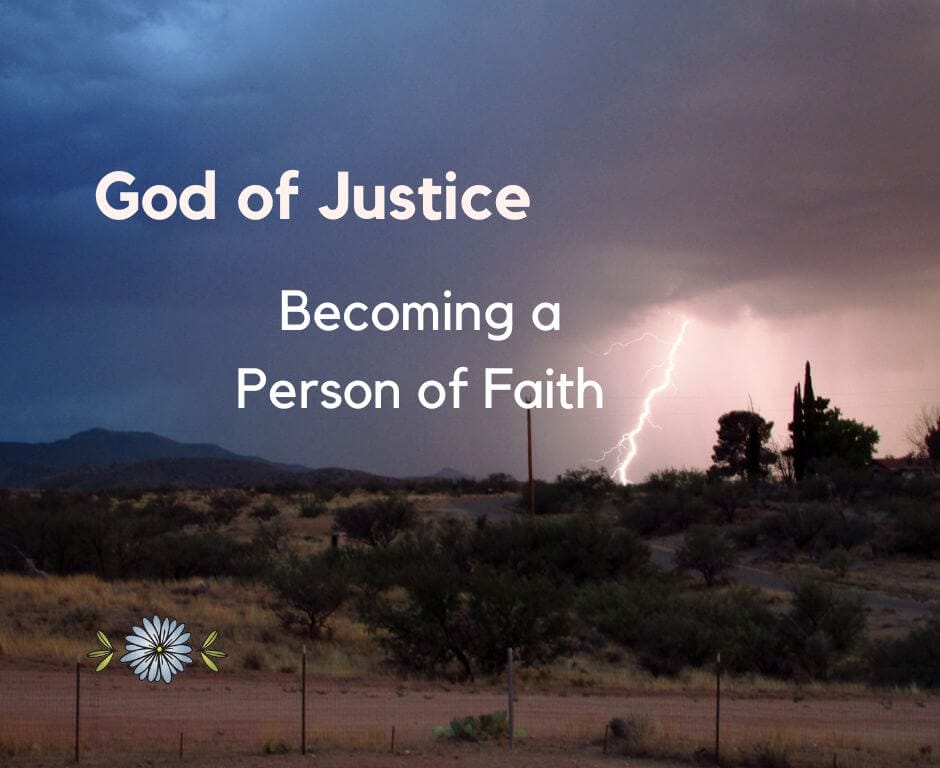 Building implosions have long fascinated me. I find it amazing that a group of engineers know how to accurately place explosives in key points within the structure that will collapse the building into a neat pile at ground level. I could watch video after video of implosions.
So when we heard that Higgins Hall, a dormitory on the Western Illinois University campus was going to be razed, (See the video of the Higgins Hall Implosion here.) I coerced my husband to take me to watch an implosion in person. It didn't take much arm twisting! Better yet, we were friends with the local campus ministry director, and the Campus House, perched on a hill, had the perfect vantage point. A group of people we knew would gather for the big event.
But some locals were not happy. "I lived in that dorm," several said, their voices etched with dismay. "Couldn't they remodel it?" many asked. They wondered if the demolition was necessary. I got some disapproving looks when I enthusiastically described the implosion as "Cool!" Surely Higgins Hall wasn't in that bad of shape.
Another story of destruction
I wonder if Abraham held that sentiment when God announced he was considering the destruction of Sodom and Gomorrah. I wonder if he thought the same thing: Surely it can't be that bad. After all, my nephew lives there and he's a decent fellow. If the people were that wicked, Lot wouldn't tolerate it. He'd move away—wouldn't he?
We do know this. Abraham confronted a bigger, far more serious question—was God a just God? It was not a comfortable conversation.
It's not comfortable for us either.
More to the point, Abraham asks, ""Will you sweep away the righteous with the wicked?" (Genesis 18:23)
It's a crucial question, a dilemma every war board must face. Will you allow innocents to die along with fighting men? That doesn't seem fair. It's a question every agonized parent asks after a school shooting—how could a good God allow my innocent child to be murdered? The analytical among us wonder if a massive destructive hurricane is one of God's plagues as mentioned in Revelation, that God is punishing the sins of the region. Others quickly counter—then why were church buildings with people inside them washed away?
How could God destroy the righteous along with the wicked?
First, let's establish that God's proposed action of destroying these two Old Testament cities was different than a current mass shooting, a war, or a natural disaster. Wars, and shootings happen because of the fallen state of man and his immoral choices. Natual disasters stem from the general corroded condition of the world that started after Adam and Eve were thrown out of the Garden of Eden.
The destruction of Sodom and Gomorrah, on the other hand, was God's direct decision to punish the wickedness of a certain group of people at a certain point of time. Writers of the Bible use the example of Sodom and Gomorrah as a visual picture throughout the rest of the Bible of what God intends to do eternally to those who have rejected Him and His ways.
What kind of God is this?
The question remains: will God allow the righteous to be collateral damage?
If God, in his wrath, destroys the righteous along with the wicked, what kind of God does that make Him? One as petty as the Greek God, Zeus, who zapped people and other gods for the slightest slight?
Yet if God doesn't deal with wickedness, what kind of God does that make Him? Obey these rules but, oh, I love you so much, I'll turn my head and ignore it if you mess up. If God never punished anyone, people would continue to sin because there was no consequence for what they did.
We'd love to see God zap ruthless, war mongering, corrupt people. Why would—why should—He allow wicked people to stay alive and continue to do more harm?
God must be a God of justice.
In order to be wholly God, God must be a just God: a God who punishes the wicked and protects the righteous. But it's not that clear cut as Abraham points out. The righteous are mixed in with the wicked. And we all know that within each of us resides a bit of wickedness. All of us deserve God's just wrath.
So Abraham whittles down the number. Fifty. Forty. Thirty, Twenty. Ten. Even ten, the Lord says.
In the end of the account, God plucks Lot and his family out of the city, so only wicked people are left. I'm amazed at God's mercy. God tried to rescue six people. Lot's sons-in-law refused to leave. Lot's wife disobeyed orders and gave a last longing look toward her home. Yes, it was her last look. And Lot's daughters? They did a despicable act with their father after it was all over. Lot really was the only righteous person (see 2 Peter 2:4-10) and even some of his actions were questionable.
The story of Sodom and Gomorrah gives evidence that God is just, merciful, and fair That's what makes Him God. And if He is God, a God of both justice and mercy,I can trust Him to do what is powerful, loving, and wise.
The mercy of God.
Why isn't God more apt to punish evil? God is still a loving God; He doesn't want any of us to be eternally destroyed (2 Peter 3:9) When I think of certain wicked people in our world whom I would love for God to remove from the face of the earth because of all the damage they are doing, I have to remember that God is giving even those people every possible chance to come back to Him in faith and repentance. That's God's mercy at work. And Gods mercy is not fair. None of us deserve it.
There will come a point in time when God says, You've crossed the line. You've stepped over the point of no return. In His justice, He will deal with wickedness in the way only a pure, righteous God can.
Abraham asks: "Will not the Judge of the earth do what is right?" (Genesis 18: 25).
Yes. God will do what is right.
God needed to deal with the wickedness of Sodom and Gomorrah. But I speculate that He chose this particular moment to coincide with Abraham's faith walk. The ultimate goal of faith is to believe beyond the shadow of a doubt that God is all powerful and all wise. God took Abraham into his confidence and dealt with the uncomfortable topic of His justice as yet another test of faith. The core question for Abraham, and for you and me, was this: Do you trust me to do the right thing?
When we can say, "yes," we will find that we are more content with things as they are. We won't be as apt to impatiently ask why God doesn't fix evil faster or why God allows certain people to go before what we would consider their time. We'll find security in knowing that God's judgment is the best judgement, the only judgment, and that His choices and His ways are always right.