One of my favorite sayings is, "Use every available resource to proclaim Jesus Christ as Lord."  As crazy as it sounds, that includes haircuts.
A church in Winchester, Ohio decided to add some style to their community outreach program they call Task Force – hairstyle, that is. The week before school began, so a church member named Linnea told me, the Bethlehem Church of Christ gym was filled with the sounds of bouncing balls, screaming kids and snipping shears.  The church had advertised free "back to school" haircuts to the community by putting up notices in several school s and a nearby welfare office.  They held the event in the gym so children, waiting for the next available hair stylist, could play or enjoy hot dogs. Three hair-stylists were kept busy for over two hours, cutting the hair of twenty-nine children, of whom only seven attended that church regularly.
Six of those children came from one family. The very grateful mother told the staff that, because of raod construction that day, she would have had to drive 35 minutes to a hair salon and pay over $100 for her six children to have haircuts.  The church was only ten minutes from her house. Not only did she get six free haircuts; the event saved her time and gas money.
Offering neighborhood children free haircuts is a wonderful act of kindness and grace.  Yet, as church coordinators find true with any event, such an outreach takes planning, organization and a willingness to evaluate and determine how the event can be bigger and better the next year. More helpers were the biggest need including more hair stylists and greeters, coordinators admit.  Next year they hope to separate the gym activities from the actual hair cutting so flying balls don't get in the way of the cape-draped children and shear balancing stylists.  While the Lord made sure they had just enough hot dogs and buns for this year, next year's plans include more along with  a good supply of chips and cookies.  For the twenty-nine children they served, the church task force estimated they probably needed a total of ten to fifteen volunteers.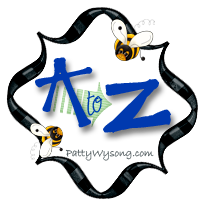 Why am I featuring a story about haircuts on the Grace on Parade A to Z blog hop other than "haircuts" start with this week's letter "h?"  So often, I hear people in the church say, "I can't sing and I can't teach, so I'm just not talented enough to do anything for the Lord." What a boundary to put on God!  He longs to use any gift, all our gifts, to glorify His name and get His message of hope out to the masses.  Singing, teaching Sunday School classes, even administrating soup kitchens have been mightily used of God but, well, they are, how can I say this gently, passé. We've done that before, lots, many times. Our God is a lot bigger and a lot more creative than that.  Whatever your gift, whatever your skill, God can use you to reach others with the message of Christ's love.  Don't limit God by saying there is nothing you can do for Him.
Francis of Assisi once said, "Preach the Gospel at all times and if necessary, use words." A missionary friend once told me that sometimes we must do 100 acts of kindness before someone will even begin to listen to the gospel message.  I don't know about you but when I think of outreach to my community, I think of Christmas food baskets and food pantries.  In a country where food stamps, canned food drives and community food banks abound,  I've realized that if we want the world to hear our message, we need to be willing to be more creative in our giving.  As my husband and I have discovered in our benevolent work, a struggling family often has bigger and deeper needs than just food.   Offering free haircuts is such a neat idea because it saves a family money, provides a great chance to interact with parents and the child and there's nothing like a good haircut to boost a child's self respect. Let's do outreach that stands out as different and unique. If we're going to win our world for Christ, we need to step out of our comfort zones, out of the mundane and do something different, something unexpected – like give haircuts to neighborhood kids.
Galatians 6:2 says, "Carry each other's burdens and in this way you will fulfill the law of Christ."  I would say helping a mom with six haircuts is definitely carrying a family's load!
Is this  a community outreach idea your church could use? If you are a hair stylist, have you ever considered a "haircut tithe" where ten percent of your work is pro bono for the cause of Christ?  What other creative kindnesses have you seen organized groups do?  How can you use your gifts as stepping steps and tools to share the love of Jesus? It could be as simple as a pair of haircutting or sewing shears. Share your ideas in a comment below.
In the meantime, Linnea assures me, it looks like the back-to-school haircuts will become a permanent ministry at the Bethlehem Church of Christ.