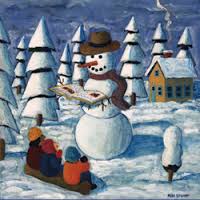 Oh my! I've just finished reading three great novels I'd love to share with you. It's cold in Western Illinois so I've filled my hours catching up on reading. I've got a stack fifty Kindles high and my daughter and friends keep recommending more books. Ah yes, Solomon, you were right. Of the making of books there is no end. I would add, there aren't enough hours in the day to read them all.
So let me add a few more to your reading wish list! The last three fiction books I've read have been incredible. Well written, great themes, no loopholes that I could find, and the kind of romance that left me satisfied and happy to be married instead of yawning and rolling my eyes.
Yes, most of all, I liked that all three books were about married couples, not the traditional man meets woman, woman meets man story. The plot of each book showed marriage at its best and at its worst as each couple strove to keep life's storms from shipwrecking their marriage. There were no sex scenes, although the mention of desire and longing for those intimate moments was mentioned. Hey, they were married, so it's all right. Let your imagination do the rest of the work—or let's just close the bedroom door and leave it to the couple. Frankly, the most romantic parts for me were when Rob totally renovates their house after Laney is paralyzed from a car accident, Niki would risk anything to protect or rescue his wife and daughter, or when Meg finally says to Shelton who has been unfaithful, "Hold me."
So what are the titles of these three awesome books? Here's a sketch of each of the three:
Breathing On Her Own, by Rebecca Waters.
This delightful contemporary tells the story of Molly and Travis Tipton who go through the agonizing ordeal of seeing their adult daughter injured in a car accident. The passenger in the car dies and there is suspicion that Laney is at fault due to driving under the influence. It's the story of how everyone, children included, learn to cope with and grow through the aftermath of such a horrific accident. What will it take to heal the wounds and scars of the past? Molly's faith based on a cultural Christianity, flounders as she struggles to keep both households afloat. Through it all, she learns to make her faith her own.
I liked this book because it's so real. Many marriages crash when one partner becomes disabled; Painting word pictures so many of us can identify with, Waters shows that a couple can weather the storm. Many parents know the agony of a child who makes poor choices and have to sit on the sidelines, watching the train wreck of unintended consequences. Waters gives the reader hope that God can bring about redemptive transformation.
Cassia

by Susan Craft.
This may be the third book in Craft's trilogy about the Xanthakos family set during the Revolutionary War but unlike so many series, each book hangs by itself. You can easily read Cassia without having read the others. The author fills in what you need to know without giving the feeling of, "okay, here's the backstory."
The historical detail in this book is incredible! Craft does an excellent job of giving descriptions and historical facts while keeping the story moving. I learned a ton of stuff about pirates, herbal medicine, ship design, and trade while enjoying a fast moving plot.
I'm a weenie when it comes to tension filled movies. Craft was so good about ending chapters with suspenseful cliff-hangers that would make most people keep reading. Sensitive me would throw my Kindle down, put my figurative hands over my face, and say, "Oh no! No more." I'd leave it because I just couldn't stand what might happen next. Then the story would work on me and after a few hours, I was picking up my Kindle once more. The description of the pirate Captain Galeo and the pirates' choice of entertainments in front of two well-bred women would leave any thoughtful reader abhorred at the presence of evil.
Nikki Xanthakos is the husband every woman wants—strong, protective, affectionate, and a risk taker when it comes to his children. He isn't without flaws for he makes some unwise choices. That's life; we all do.
One Beyond A Time by Ann Tatlock.
Oh my, where do I begin? For a book sold as an inspirational romance, this book had all kinds of surprises. The hero is a former pastor who has been unfaithful to his wife. The teenage daughter can't wait to get her hands on some marijuana. The family moves into a house that has what at first appears to be ghosts. You've got to keep reading. Tatlock does an incredible job of blending fantasy, romance and suspense into the fabric of the theological question of how does God view time—is He part of the time continuum or is He above and beyond it? Tatlock uses the time warp plot line to tell a compelling story of love, forgiveness, and renewal.
Some books sag in the middle. This book keeps up the pace, revealing more and more details about the time warp, then, wham, something awful happens that throws the rest of the book into high gear. I'm not telling. You must read it for yourself. The story was a good reminder that, while I definitely don't know how the events of today will impact the future, God does. Even though those events may seem destructive to me, God can make redemptive use of them and bring about good.
So grab that hot beverage and the closest throw, cuddle up with your cat or dog who needs your body warmth, and spend some delicious hours ignoring the cold howl of the wind while you immerse yourself in some good reading.