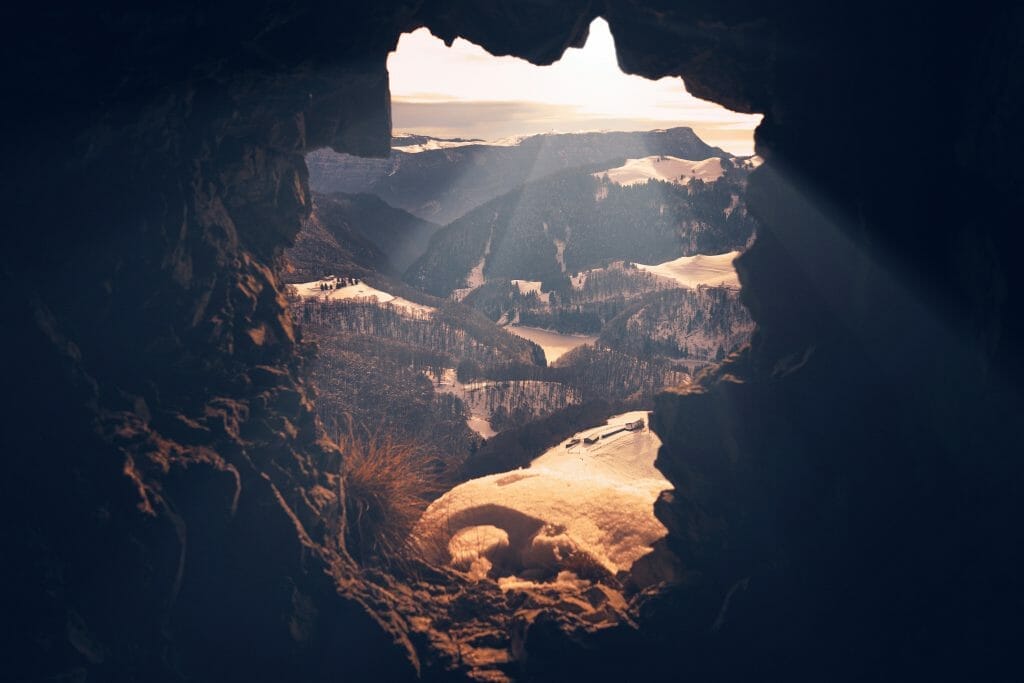 It's the week after. Finally.
Monday morning arrived with a clear blue, bright, and sunny sky. I know because it woke me up. Translation: I slept in till past the sunrise. I hunkered down under the covers – it's still cold in Western Illinois – and savored the moment. After three intense weeks leading up to Easter, I had nothing I had to get up for. Better yet was the realization that I had slept eight hours straight without a wiggle or a dream. How luxurious!
A weekly calendar template unrolled on the floor of my brain, penciled with all the tasks I'd saved up for the week after Easter. I burrowed deeper. Not yet. Let me lie here and relish the day before. Give me a few more moments to reflect on the wonder of Christ's resurrection, review my new understanding of what He did for me and bask in the light of the Lords' presence.
Hallelujah! He is risen.
Alas, the week after Easter me by name. Time to get back to the daily grind. I had a Women's Conference to promotes, songs to choose for next Sunday's Worship, laundry to process, and a blog post to write. My husband would be up soon – I needed to fix breakfast and let the dog out.
Easter was over. Time for reentry.
Really? Do I have to?
What was the week after Jesus' resurrection like for Peter, John, Mary, and the other followers of Jesus? Would life return to ordinary? How would they approach life now that life was forever changed?
The final chapters of the Gospels and the first chapter of Acts answered my question. The events of the days before defined how the disciples spent their time in the week after. They didn't clear their shelves of Easter memorabilia to make way for the next calendar event. Jesus' resurrection changed how they did life and created a new normal. Their choices challenge me to weave Resurrection wonder into the fabric of my daily life.
Here are four ways the disciples chose to spend the week after Easter:
Process: The disciples had lots to discuss. The evening after Jesus rose from the dead found them in an undisclosed location with the doors locked. Jesus appeared in the room, ate in front of them, proved His identity by showing His wounds, and gave them marching orders. He also "opened their minds so they could understand the Scriptures (Luke 24:45)." Can you imagine the "I get it!" moments?
I've always wondered why Jesus seemed strangely absent for an entire week after He came back to life. He had only 40 days He would be on earth before He returned to Heaven. I would think He'd hang around His followers every single moment. Yet it makes sense that He would want to give them space to think through this pivotal event that turned all of life upside down or better said, right side up.
What happens to you when a new insight hits you for the first time? You make and take time to think it through, ponder the implications, and mull over your new understanding. Like the disciples, I need time to process the implications of Easter. My husband and I are often so busy before Easter, that we feel quite spent the week after. We aren't ready to return to the flow of life. We need time to process what we've seen and how we've seen God work in the miracle moments of Easter. We need to take the hint and allow time for rest and reflection.
All of us need that. You need it too. Use the week after to process once again the exciting truth that Jesus lives.
Proclaim: Thomas wasn't there at that lockdown meeting (see John 20:24-29). The Bible doesn't tell us when the other disciples talked to him, but it was sometime during the week after Jesus' resurrection. When they found him, they said those precious words, "We have seen the Lord." Thomas has a regrettable reputation for his doubt and insistence on proof. Evidently the other disciples were persuasive enough that Thomas showed up at the next meeting.
Forget Thomas' doubt for a moment and focus on what the other disciples did. They couldn't spill the news to everyone – not yet. They did proclaim the incredibly good news to one who would appreciate the significance.
As Christians, we can't go back to status quo. Our Lord has risen! Let's get to work the week after and share the significance of that good news with those who are seeking the hope the Resurrection can give. I love what one preacher said this weekend: "Our job is to save people. Our job is to roll away the stone, so they can see the empty tomb."
Pray: The week after resurrection is a call for Jesus' disciples to ponder, "What's next?" Yes, we are to proclaim, but to whom? How? Where do we start? The disciples used discernment in telling Thomas. Notice, they didn't waltz up to the high priest or Pilate to say, "We have seen the Lord!" Acts 1:14 tells us that they spent the ten days before the Holy Spirit fell upon them in prayer – constant prayer.
Tradition has twisted the time of prayer to come forty days before Resurrection Sunday in a period of preparation and repentance known as Lent. It's is a nice idea, but I wonder what impact we would have on our world if we spent the fifty days between Easter and Pentecost in a different kind of preparation, like the apostles did.
Use the week after to pray for direction on your involvement in the Church.
Examine who is in your Jerusalem, Judea, and Samaria.
Dedicate time to pray for the unsaved, missionary efforts, and local ministry teams.
Assess your goals for ministry and evangelism, asking the Lord, "What's next? What do You want me to do for Your Kingdom?'
Partner: In all the accounts, the apostles were together, and often, with other disciples, including the women. In the few days before Pentecost, 120 of them filled an upstairs room (Acts 1:13-15).
During Holy Week, I had a church event every single night. I blush to admit that Monday morning, I thought, rejoiced that I didn't have to go anywhere or see any church people that day. The disciples had an opposite attitude. They were compelled to stay together and drew strength from each other. They shared a common experience and a shared destiny. God had big plans for them in the future and it involved all of them.
My pastor-husband and other church leaders often despair at the lower than average attendance the Sunday after Easter and for good reason. No other time during the year should the church be more motivated to band together than the days following the best Day of the calendar year. We should be so filled with the hope and joy of Christ's victory over death that we would want to be with like-minded believers. After all, we have something wonderful to talk about. Romans 8:11 says it best:
"And if the Spirit of him who raised Jesus from the dead is living in you, he who raised Christ from the dead will also give life to your mortal bodies because of his Spirit who lives in you."
Death no longer holds a tyrannical grip on us. We can grin with glee at Death and the devil because, as Bill Gaither said in his song, "I Will Go On:"
"I know He is and I am His."
This week, set aside time to process and ponder, pray, proclaim and partner with other believers. Let's build the Kingdom of God together.
One last thought: In Luke 24:49, Jesus told the apostles to stay in Jerusalem until they had received power from on High. We can't do God's work on our own. We need His help. When God is in it, amazing things will happen. He makes available to us the same power that raised Jesus from the dead (Eph. 1:18-20). If such awesome power is available to us, it would be foolish to attempt to do His work in our own strength.
That's the challenge and the opportunity of the Week After. Let's do it together with Him.