I never thought I would be thankful for marbles. Today, my friend Tamera Lynn Kraft take my place at Grace on Parade and tells how Christmas toys for every child began with mass produced marbles. I'll be back Friday with our A to Z meme where I'll tell the story of a stranger with a name that begins with the letter V. You can see my blog at Tamera's site here.

"When we think about Christmas, one of the first things that come to mind is children opening up presents and being delighted by the newest toy. But in the past, toys weren't always affordable for the average child. One toymaker from Akron, Ohio changed all of that.
In 1884, Samuel C. Dyke created the first mass produced inexpensive toy in the world, a clay marble. Marbles had been around for centuries, but they were expensive to make and buy because they were hand made one at a time. Dyke changed all of that with the Akron Marble and Toy Manufacturing Company, and overnight, the company became the largest in the 19th century because children could now afford to buy toys. A penny would buy a handful of marbles.
Soon, he began producing miniature replicas of common household items for children to play with. The rubber companies in Akron took notice and began producing rubber balls, balloons, duckies, and rubber baby buggy bumpers. Soon other companies were producing cast iron toys, tin toys, bicycles, peddle toys, tops, and children's books. A whole new industry had opened up, and now even poor children had toys to play with.
So on Christmas when your children are playing with their new toys, remember it all began with making mass produced marbles in Akron, Ohio."
Congratulations to Tamera. Her latest book, A Christmas Promise, was released just in time for Christmas. I'm intrigued by the stories of Moravian missionaries in eighteenth century Ohio so I'm very pleased to see that Tamera has been able to publish this book.
A Christmas Promise
By Tamera Lynn Kraft
A Moravian Holiday Story, Circa 1773
During colonial times, John and Anna settle in an Ohio village to become Moravian missionaries to the Lenape. When John is called away to help at another settlement two days before Christmas, he promises he'll be back by Christmas Day.
When he doesn't show up, Anna works hard to not fear the worst while she provides her children with a traditional Moravian Christmas.
Through it all, she discovers a Christmas promise that will give her the peace she craves.
Available at these online stores:
AMAZON: https://www.amazon.com/dp/B00GM59GN4/ref=rdr_kindle_ext_tmb
PELICAN BOOK GROUP: https://pelicanbookgroup.com/ec/index.php?main_page=product_info&cPath=37_47&products_id=512
CHRISTIANBOOK:https://www.christianbook.com/Christian/Books/product?item_no=48711EB&item_code=WW&netp_id=1206746&event=ESRCG&view=details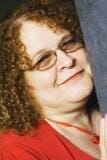 TAMERA LYNN KRAFT has always loved adventures and writes Christian historical fiction set in America because there are so many adventures in American history. She is married to the love of her life, has two grown children, and lives in Akron, Ohio.
Tamera is the leader of a ministry called Revival Fire For Kids where she mentors other children's leaders, teaches workshops, and is a children's ministry consultant and children's evangelist. She has curriculum published and is a recipient of the 2007 National Children's Leaders Association Shepherd's Cup for lifetime achievement in children's ministry.
You can contact Tamera online at these sites:
Word Sharpeners Blog: https://tameralynnkraft.com
Website: https://tameralynnkraft.net
Facebook: https://facebook.com/tameralynnkraft
Twitter: https://twitter.com/tamerakraft