Applesauce cake: Raisins or no raisins.
Whichever way you like, Applesauce Cake is a winner at any family, church, or community dinner. It's one of those classic desserts that emits strong pleasant memories of extended family gatherings and picnic suppers. It's easy to prepare and actually tastes better the next day, the perfect make ahead dessert when you need to fit in food prep for a group gathering to your already stuffed schedule. Best known with a yummy cream cheese frosting, I dare to be different and top it with a penuche (caramel) frosting.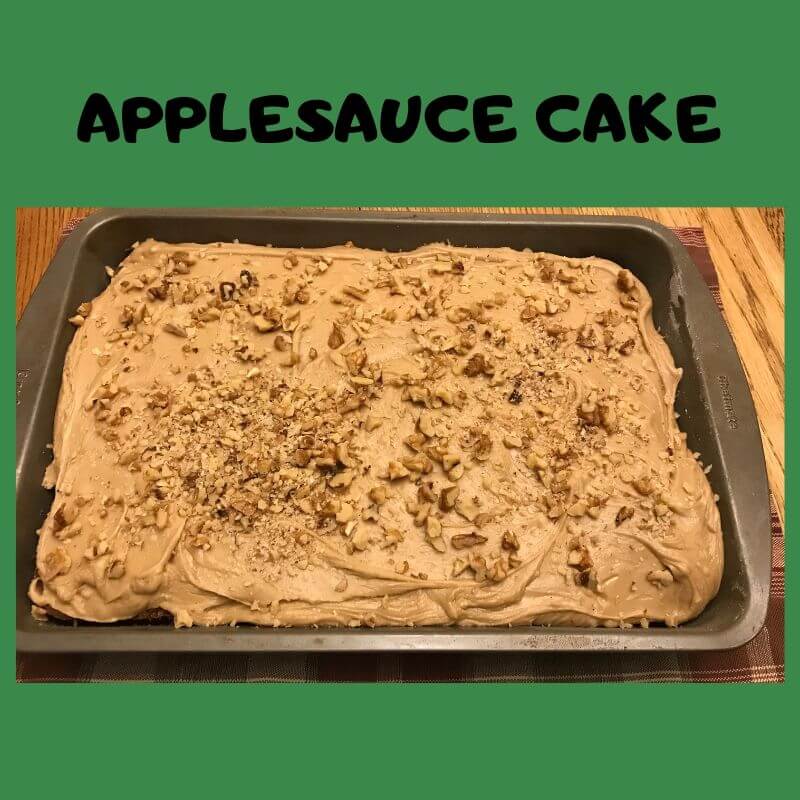 Just as you would do for your own family, it's important to take into consideration your group's likes and dislikes, allergies, and health needs. As I started to make Applesauce Cake for a recent church women's potluck, my hand paused at my open cupboard. I like raisins in Applesauce Cake, but would others? A quick survey on Facebook revealed that most people don't care for raisins in cake!
If I'm cooking for a crowd, does that mean I should always cater to the preferences of others? [Read more…]