Nothing is too much trouble for God. Nothing.
As my husband and I were mulling over the amazing data from the Hubble telescope that I talked about in my last blog, he told me this story. When he was in Bible College in the mid 1970's, a professor was discussing the amazing size of the universe. A young lady in the class asked a wonderful question Jack never forgot. "Why did God go to so much trouble to create such a big universe?"
The professor's answer was classic: "Who says it was any trouble for God?"
Stars and galaxies splashed across billions of light years? No big deal. Each snowflake different from another? No sweat. Every human being with a different DNA code? And the problem with this is? Hundreds, thousands of varieties of plants, birds, fish, animals? God's creativity is boundless.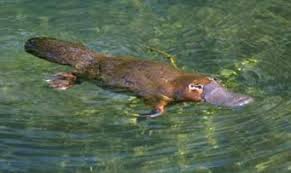 Why did God go to so much trouble? Wouldn't roses, pansies and marigolds suffice? Why ever did he think we needed several dozen varieties of squirrels, the tall neck of a giraffe, or the squashed face of a duck-billed platypus?
Because He can.
It's in God's character to create, His nature to be lavish. If you want a really vernacular way to say it – He thought it was fun.
I think most people who believe in God as the Creator of the universe wouldn't have any problem with what I just said. Yet the same God who finds it no trouble to create such a varied and detailed world also finds it no trouble to take care of the best of His creation – you.
Yet so often, I hear people say, "Oh I don't pray for the little stuff. I don't want to trouble God with my small concerns when He has more important things to look after like the war in the Ukraine or AIDS or world hunger." Or this. "I don't want to bother God with my small requests so I just thank Him for His blessings. I don't want to trouble Him."
Who says it's any trouble?
He can give wisdom to world leaders in affairs of state (if they ask Him) and help you find your car keys all at the same time. He can steer a hurricane away from land and give you the burst of energy you need to care for a sick loved one without even batting a divine eyelid.
Just as parents find delight in meeting the requests of their small children out of their great love for them, so our Heavenly Father smiles when we ask Him for our needs. Like a wise parent who sometimes must refuse a child's request based on knowledge the child is not ready to understand, God has very good reasons to turn down our requests, reasons that we may not be ready to hear.
But rest assured, it's never because He doesn't care, He's too busy or because He can't. He is fully capable of meeting all your needs in a ridiculously lavish, creative and generous way. Everything on earth belongs to Him and He delights to share it with you.
"And my God will meet all your needs according to his glorious riches in Christ Jesus." – Philippians 4:19.
It's really no trouble at all.