Guess what I saw today? I saw a sewing machine.
I saw material flow through the fabric feed of the sewing machine. I saw the needle poke holes in the red and green patterned material in my hands. Best of all, I could see what my hands were doing from ten inches away, not nose to needle like it used to be.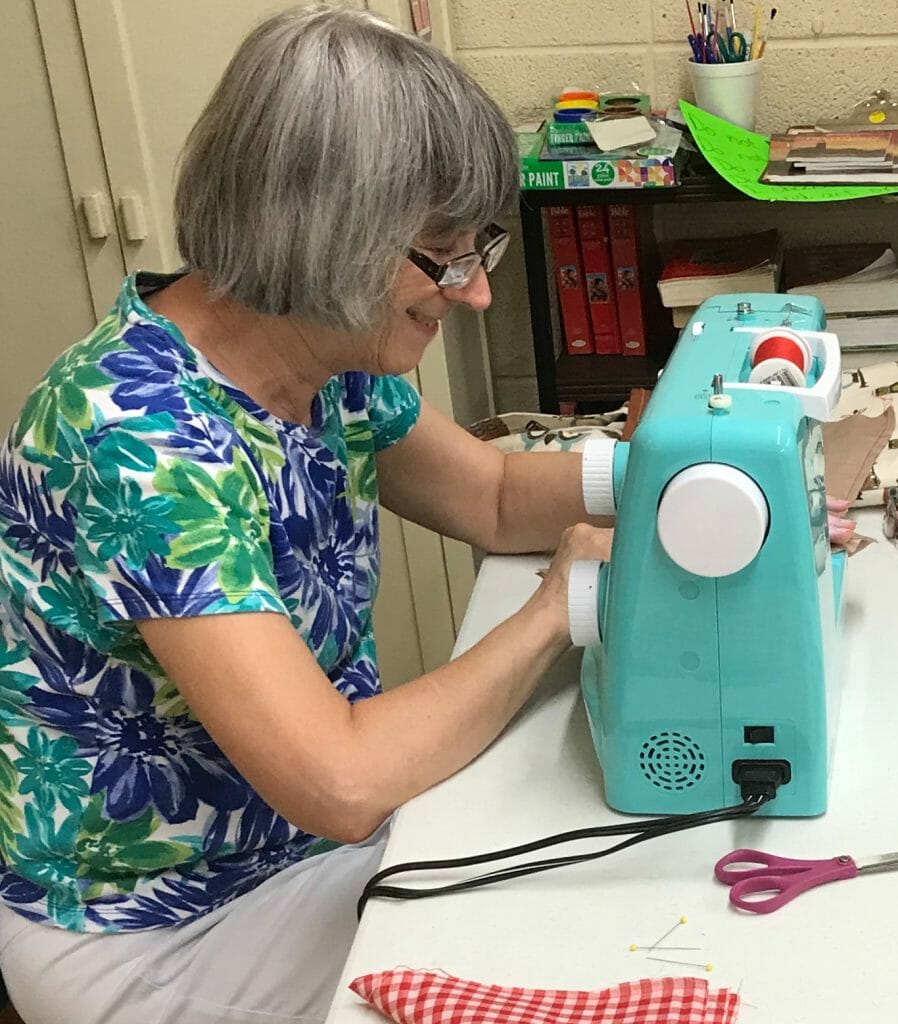 My mother loved to sew. Her young adult years were in the age where it was more economical to make your own clothes than to buy them. The only clothes our family ever bought were jeans and undergarments and even, there, the second category was suspect. My mother and grandmother would rather mend a pair of panties than replace them.
My legal blindness  status did not deter my mother from teaching me to sew. After all, every woman needs to make her own clothes, her husband's shirts, and her children's clothes. Mother enrolled me in 4-H, hoping I would be more cooperative and motivated under other teachers. [Read more…]